Welcome to the PSR website!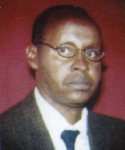 We warmly welcome you to this website. First, allow us to say a few words on the purpose and organization of these pages through which the Rwandese Labor Party (PSR) seeks to inform you of the various aspects of the Party.
The PSR website contains information on the Rwandese Labor Party and its programs.
We very much hope that these pages will help you find the information you need and will provide answers to your questions about PSR.
Please contact us on:
PSR's Headquarter : Sebastian Shaji House, opposite of the Banque populaire du Rwanda,Kimironko Branch
P.O.BOX : 2043 KIGALI, RWANDA, EAC
Phone number : (+250)0788611549
E-mail:ishyakapsr@yahoo.ca
website :www.psr-rwanda.org